PPC Services Managed by Experts
Ethical Digital has a team of experts to run pay per click campaigns that gets results. Promote and grow your business like never before with our PPC services.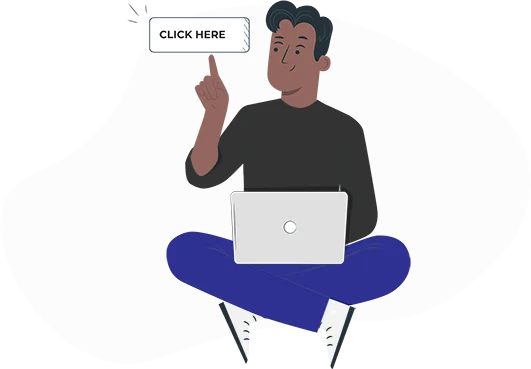 What You Get from Our
PPC Management Services
More qualified leads
Not all leads are equal. We employ various strategies to attract people who are truly interested in your business, including extensive keyword research, advanced audience targeting, and ad copy that qualifies the visitor. .
More sales
Whether you run a physical store or online shop, our PPC campaign management services put your brand in front of those who are ready to buy your products.
More web traffic
Pay per click ads help solve the problem of poor SEO by driving relevant traffic to your website, which in turn can be used to optimize your landing page for both paid and organic web traffic.
More foot traffic
Choose our pay per click management services to drive shoppers to your local store. We make sure that your ads have the details your customers need so they can visit you right away.
More brand awareness
Gain a competitive advantage even if your business is still brand new. Our PPC marketing services will introduce your brand to a wider audience, local or online, in less time.
More business growth
A huge benefit of PPC is that it provides fast results. And with a skilled and knowledgeable team behind your campaigns, you can rest easy and focus on other areas of your business.
More repeat customers
Our PPC advertising services include remarketing and other strategies that will turn your first-time buyers into loyal shoppers. It's no secret that repeat customers are cheaper and more profitable in the long-term.
How we approach PPC Management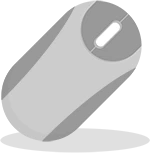 Step 1: Interview
Before we run your campaign, we're going to ask important questions that will help us understand your business.
Step 2: Goals
Help us understand your business goals, and we will craft a PPC strategy designed to achieve those goals.
Step 3: Research
This step entails choosing the right keywords, analyzing your competition, determining the best targeting options, choosing the best ad format, and more.
Step 4: Budget
Doing PPC alone as a beginner is an easy way to blow up your budget. Together with our pay per click management experts, we will plan a realistic budget that gets the best possible results for your business.
Step 5: Brand Language
We will ask what words, phrases, and tone of voice you use to communicate with your audience. When they read your PPC ad copy, they should be able to recognize your unique brand voice.
Step 6: Landing Pages
Sending traffic to a page that doesn't convert would undermine our efforts to get you results. That is why we build custom landing pages with one objective: to get your visitors to take action.
Step 7: Campaign Build
This is where we start executing your plan. We createyour landing page, write your copy, add visuals, and set the targeting.
Step 8: Client Review
We're going to ask you to have a final look at the PPC campaign we've put together before making it live. That way, our team can refine or tweak anything you wish to improve.
Step 9: Campaign Launch
To maximize engagement, we make sure that your ads show when your target audience is online. Our PPC team will continuously track conversions to measure the results of our efforts.
Step 10: Optimization
Our pay per click management service includes improving your campaigns over time to make them even more successful. We have an optimization checklist to ensure that we cover all elements of your campaign.
Step 11: Reporting
At Ethical Digital, we value honesty and transparency to earn your trust. We generate and share reports through a dashboard so you can see how well your ads are performing.
Why Use Our Professional
PPC Services
Knowledge and years of experience are crucial for running successful PPC ads. As PPC evolves over time, we are constantly learning and keeping our skills sharp and cutting-edge.
As a business owner, you can enjoy many benefits from hiring a team of PPC experts. You get to save time and money, maximize results, and achieve better ROI for your business.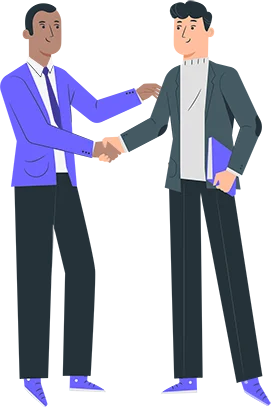 Our PPC Services Includes
Google Ads
Take advantage of the most popular advertising solution today - Google. Our team will work hard to create targeted and relevant ads that show up on search engine results pages (SERPs).

Bing Ads
Why limit your audience to only Google users? You can choose to supplement your Google Ads with Bing Ads to get more traffic. Bing Ads are often more cost-effective than Google Ads.

YouTube Ads
Show your products or services to potential customers while they're watching YouTube content. Our creative team will run the best ads that connect with your audience.

Facebook Ads
With over 2.7 billion monthly active users, Facebook is one of the best networks to reach prospects worldwide. Increase your brand awareness, number leads, traffic, app installs, and more, with our Facebook PPC services.

Instagram Ads
Run non-intrusive and visually engaging ads on Instagram. If you're planning to run Facebook ads, include Instagram to maximize your exposure since both platforms are connected.

Linkedin Ads
LinkedIn is your platform of choice if you want to reach professionals within your industry. Don't worry if you're not familiar with LinkedIn advertising - we'll handle it.

Twitter Ads
Build buzz around your business with Twitter ads. We know how diverse Twitter's user base can be. Our research and ad targeting skills will make your campaigns stand out on the platform.

And many more...
Looking to advertise on other social platforms that weren't listed above? We also cover Pinterest and Snapchat. Just tell us your PPC advertising needs.
What our clients say about
our PPC Services


Kevin and his team were exceptional! He put more effort into our account than I expected. He always responded to my questions, even on the weekend. They worked hard to find out exactly what we needed for advertising in our industry and explained things no matter how many times I asked. I would highly recommend Ethical Digital!
-- Melissa Eaton, Eaton Outdoor Living


If you're looking for an full service marketing agency that cares about your business as much as you do you're at the right place. Kevin, Aaron and the whole team at Ethical Digital goes above and beyond with their digital marketing efforts to make sure you get the results you're looking for. Highly recommended to anyone looking to increase their businesses online presence.
-- Stefon McRae, Neighborhood Roadside Assistance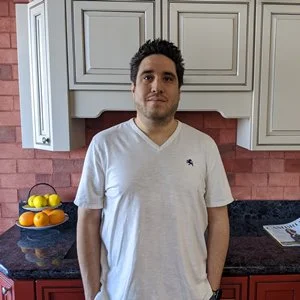 Kevin and Aaron have been very helpful in helping our business reach some of our new goals. It is clear that they are always researching ways to improve their company which in turn results in more ideas for us. We appreciate all they have done and are very happy with the services. I would recommend them.
-- Anthony Licari, Kachina Kitchens
Meet Kevin, our PPC Wizard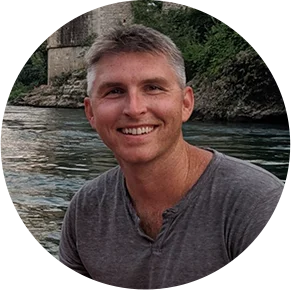 In addition to being the founder of Ethical Digital, Kevin Frei is a seasoned PPC expert. Having run hundreds of ad campaigns across search engines and social media platforms for years, Kevin knows what it takes to engage, convert audiences, and stand out in a competitive market.
Don't just take our word for it. Below are the highly satisfied clients we've served.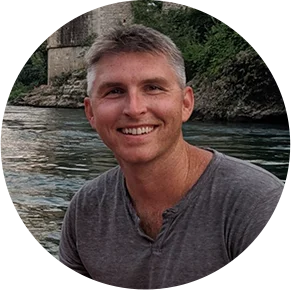 Why Choose Us Over Other
PPC Management Services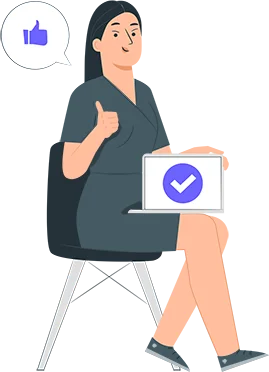 In-Depth Knowledge
Not all pay per click management companies are equal. We have a solid understanding of both organic and local search, and we take pride in our years of combined experience that taught us to interpret data and use it to your advantage.
Strong Research and Copywriting
While we're equipped with skills to launch successful campaigns, we treat every campaign uniquely. We conduct careful industry, competitor, and keyword research that allows us to create copy that resonates with your audience.
A Drive for Results
PPC generates results faster than organic strategies, but that doesn't mean we can just "set it and forget it". We track your progress and figure out what else can be done to meet your goals or better yet, exceed them.
Tell Us More About
Your Business
We would love to hear about you and your goals. Ready to take action? Talk to our strategist.