Professional Web Design Services Optimized for Business Growth
Having a professional website design creates a great first impression, boosts your search engine visibility, and drives more conversions. Get it right with Ethical Digital's web design services.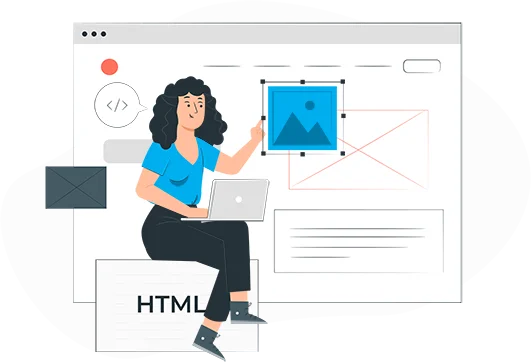 Web Design Services Optimized for Users and Search Engines
When it comes to professional website design, not all designers consider the latest search engine algorithm updates.
Google confirmed the Core Web Vitals as a ranking factor in 2021. These metrics should be taken into account during the web design process to ensure quality user experiences.
Optimized UI/UX
Every aspect of your website affects your users' experience. An optimized design makes it easier for your prospects to convert or go deeper into your marketing funnel. Our website services prioritize UI/UX.
Mobile-Friendly
Everyone uses their mobile devices to find information, products, and services online. That makes mobile-friendliness a crucial ingredient for business success.
Choose our responsive website design service to ensure that your site adapts to your users' devices. It doesn't matter if they're using their phone, desktop, or tablet.
Fast Loading
Times
Here's a fact: Fast websites create happy customers! We design websites with speed in mind. To do that, we only recommend and use the best website builder, theme, and practices according to Google's current recommendations.
Clean and modern
coding
Users may not see your code, yet messy coding can affect your website's functionality. Not just that, but it also makes it hard for web developers to find and fix issues on the backend.
We power your website with clean code that's human-friendly, easy to maintain, and improves your SEO performance.
How We Approach Web Design
Before you decide to invest in our web designing service, we want to show you our approach. We want to be fully transparent with you.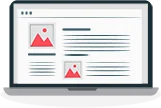 Step 1: Goals
At Ethical Digital, we're here to help you reach your goals. Before we start our custom web design process, tell us what you'd like to achieve. Is it to revamp your brand? Increase conversions and sales? Setting clear goals helps us know what to prioritize.
Step 2: Design
There are over 1.7 billion sites on the web. This tells us how important it is to have a unique brand identity. Unlike other website design services, we personalize your design so that it reflects your brand image and culture. We'll ask you about your color scheme, typography, and more.
Step 3: Development
After finalizing your design, we start implementing it. This is where we create your pages, navigation menu, images, and other elements. During this process, we also check your Core Web Vitals (lab data) to ensure that your site has good scores.
Step 4: Staging
We implement your custom website design on a staging site. We'll share this site with you so you can view our progress. In this phase, you're free to suggest any changes to your proposed design. We won't set anything live until we've finalized the design and addressed site issues that arise.
Step 5: Website Launch
We'll put your website live when we're sure that everything functions properly. But we don't stop there. We run an audit on your live website. Then we hand it over to you.
Our Web Design Services Include
Ethical Digital's web design service includes not just WordPress, but other platforms as well. We have skilled and experienced professionals who are ready to design with your platform of choice.

WordPress
WordPress powers nearly 50% of sites on the web. If you've already chosen a pre-designed WordPress theme, let us set it up for you. Our expertise with WordPress allows us to boost your site's functionality and visual appeal.

WooCommerce
Running an ecommerce business? If you're looking for WooCommerce website desig and development services, you've come to the right place. We design WooCommerce product pages, checkout pages, and more. Increase your sales with a site that delights your customers.

Custom Web Design
Building your website from scratch takes a lot of time, especially if you do it yourself. Hire our custom web design services to achieve the design that you dream of and have full control of it. You can count on our coding skills to build not just beautiful, but SEO-friendly websites.

And many more...
Looking for something else? We also work with other platforms like Shopify, Wix, and Kajabi. Tell us what you need.
Our Latest Web Design Projects
Here are some of our best work samples in various niches. Can't find your niche? Don't worry. We'll build a website that you and your customers will love.
Why Invest In Professional Web Design Services?
Save your business time.
Your energy is better spent on meeting other demands in your business. Let Ethical Digital help with freeing up your time. When you outsource to web design specialists, you can have a custom site done soon.
Have a website that stands out.
We assure you that the outcome of your website will be worth your money. We don't want your website to look just like any other business in your niche. Grab attention and create memorable experiences for your first-time visitors.
Be search engine-friendly.
Increase your chances of ranking higher in search engine results pages (SERPs). Work with an agency that has a strong foundation of SEO. Choose a responsive website design service that builds sites that work on any device.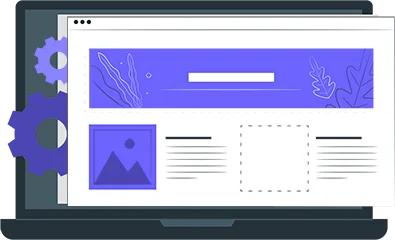 What our clients say about
our Web Design Services
Read these testimonials from our happy and satisfied clients! Meet Christian, our web design wizard


Ethical Digital made it easy and gave me a shiny new website that looks good on my phone. Now I get business from the website and I wonder what took me so long. It's hard to beat a great service at a fair price
-


You guys are rockstars. Seriously, I am beyond pleased with your work. Thank you all so much.
- Hero and Villain Designs
Meet Christian,
Our Web Design Expert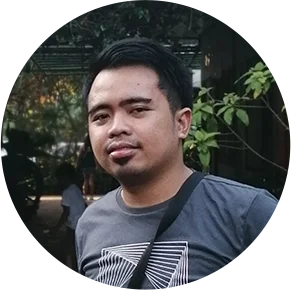 Christian Magbiro has extensive experience in designing. He uses Photoshop and Illustrator as his main tools to complete your work. Christian follows the latest design trends while bringing his creative ideas to the table. Every day, he seeks new opportunities to learn and grow further.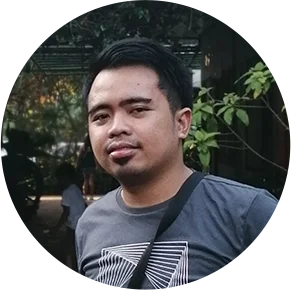 Why Choose Ethical Digital
Over Other Web Design Services
Skill Set
Our web design specialists are highly qualified. From code to visual appeal to user experience - we have the technical and creative skills that you require for a successful project.
Best Practices
A good website design is not just about appearance. It needs to be fast, responsive, readable, and actionable. We build websites that go beyond looking great - sites that satisfy search engines and increase conversions.
Communication
Designing websites is our full-time job. We're here to answer all your questions and keep you in the loop. We want to make sure that your project goes smoothly. In case you have concerns, you're free to contact us anytime.
Let us know your
Web Development needs
Ready to make your web design project a reality? Choose Ethical Digital. Contact us by clicking the button below.
Helpful Web Design Resources