Social Media Management Services By Experienced Professionals
Get topnotch social media services at Ethical Digital. We understand how social media can take a big chunk of your time. Outsource to us so you can save time and money while giving your brand a boost.
What You Get Out Of Our Social Media Management Services
Social traffic and sales
Do you need to drive more prospects to your website? Our social media management agency is here to help boost your traffic. You can then turn those leads into customers.
One way we increase traffic is by sharing your blog posts, pages, and other types of content that lead to your website.
Brand awareness and credibility
We identify the social media platforms where most of your target audience spends time. That way, we can focus our efforts on these platforms and ensure that your best prospects find you.
Our social media marketing services include researching and creating visual content that grab their attention.
Spark social engagement
Build meaningful connections with your current customers and new prospects on social media. Successful social media marketing isn't just about getting a huge following - it's also about increasing conversations around your business.
We will create a plan to engage your audience and track important metrics such as likes, comments, shares, click-throughs, and mentions.
Improve conversion rates
Engaging with your target audience consistently on social media can deepen their interest in your business. With so many tasks on your plate, let a social media firm such as Ethical Digital do it for you.
Whether your business is sharing written or visual content, we make sure that they have the potential for turning people into leads and customers.
Gather data for audience research
Did you know that social media can help you gather important data that you can use to improve your marketing? We track your social media analytics from your social platform and use our tools as well.
Here are some of the things we look at: Audience demographics, content that gets the highest engagement, and when your audience is most active.
Our Social Media Management Approach
Step 1: Goals
Goal setting is the foundation of a successful social media strategy. At Ethical Digital, we start by knowing what your targets are. Is it more brand awareness? Website traffic? New leads? Engagement? Better customer service? Let us know and we'll create a plan around those goals.
Step 2: Strategize
At this step, our agency will write a detailed strategy based on your goals and understanding of your target audience and competition. This plan includes your content topics, content types, posting frequency, tone of voice, and more. Keep in mind that we can refine or make changes to your plan based on your results over time.
Step 3: Build
We'll start creating business content that's optimized for all your social media channels. Our team at Ethical Digital pays attention to social media image and video specs per network. That way, your visual posts will always look great. We also take note of the best length for your texts to ensure that you get your message across.
Step 4: Attract
By choosing our social media promotion services, your business can maintain an active and thriving online presence. We don't just post content randomly and hope that it works.
More importantly, we attract a bigger audience and more engagement through content that will truly inspire, educate, and help them.
Step 5: Engage
It's not enough to post social media content and hope that people just start engaging. Those likes, comments, and shares have to be earned.
At Ethical Digital, we make sure that from the beginning, we know which content resonates with your audience. We keep the conversation going by also responding to their comments.
Step 6: Analyze
One of the best ways to maximize your social media efforts is learning what works and what doesn't. We want you to get the best results and that is why we analyze your campaign on a regular basis.
It doesn't matter if it's Facebook, Instagram, Twitter, or another platform. We monitor all the social media networks you're on that we're managing.
Step 7: Track
Our social media services include tracking essential metrics such as engagement rate, account mentions, impressions, reach, and conversions. With all these metrics, we can provide your business with a fuller understanding of your performance.
Step 8: Improve
Social media should be a continuous effort in order to reap long-term benefits. We're one of the few social media marketing companies that seek growth for all clients. Ethical Digital makes use of concrete insights to fine-tune your strategy.
We identify techniques that aren't working and spend more time on those that do. In addition, we conduct competitor analysis and test out if similar campaigns can lead to better results.
Why Invest in Social Media Marketing
There are many reasons why your business should include social media in your overall marketing plan.
For a start, your customers are already using social media. That fact alone means that you can connect with them daily, no matter where they're from.
Social media marketing can meet most of your business goals which may include lead generation, inbound traffic, and increased sales. Not to mention, it's more affordable than traditional advertising.
If you're not yet investing in social, now is the best time to get started.
Our Social Media Marketing Platforms

Facebook
With more than 2.6 billion monthly active users, it's no secret that every business should have a Facebook presence. Facebook makes changes to its algorithm from time to time - which is why you need an agency that keeps up and uses the best practices.

Twitter
We'll help you stand out on this crowded platform with posts that people care about, the right hashtags, and more. If you're looking to share updates about your business and also starting 1:1 conversations, Twitter is a great place.

Instagram
Does your business share a lot of visual content? If so, posting eye-catching visuals on Instagram can help you promote your products or services. It's also one of the best platforms to humanize your brand and take your audience behind the scenes.

Linkedin
LinkedIn will grow your business by allowing you to reach more professionals, potential candidates for your team, and other businesses to partner with. You can also position yourself as a thought leader in your industry through this platform. Let Ethical Digital help.

Youtube
Tell your brand story, educate your audience, and show how your products/services work by being on YouTube. Our agency professionals can increase the impact of your YouTube content so that it attracts more subscribers, views, and engagement.

Pinterest
Reach more people who are looking for ideas and inspiration by posting your visuals on pinterest. It's another great platform for showcasing your products and services and driving traffic to your web pages.
Meet Lauren,
Our Social Media Expert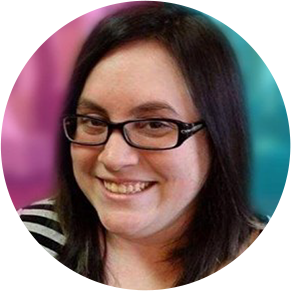 Lauren Connally is a digital content creator who specializes in the written word and social media. Her superb research and writing skills and creativity enable her to create impactful social media content. You can rest knowing that your social media campaigns are in good hands.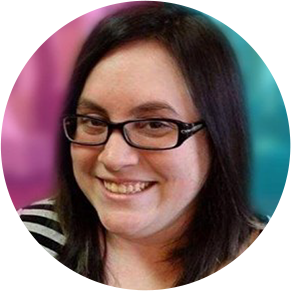 Why Choose Ethical Digital Over Other Social Media Management Companies
What makes our social media marketing management services different?
Consistency
Consistency doesn't just refer to your posting schedule, but also your style, tone of voice, and quality. With Ethical Digital, you get a dedicated team that is focused on your business. The same professionals will manage your social media channels from day one.
Skill and experience
First and foremost, we're marketers. We bring years of experience and skills such as research, communication, writing, and visual content creation. All these combined allow us to strengthen your social media presence with ease.
Stay up-to-date
Different social platforms tweak their algorithms in ways that may impact your visibility. By choosing us, we can assure you that your content stays on top of these changes. We don't want you to miss out on new opportunities.
Let Us Know Your
Social Media Needs
Ready to invest in social media? Contact us and tell us your needs by clicking the button below.
Helpful SEO Articles Learn more about SEO here: